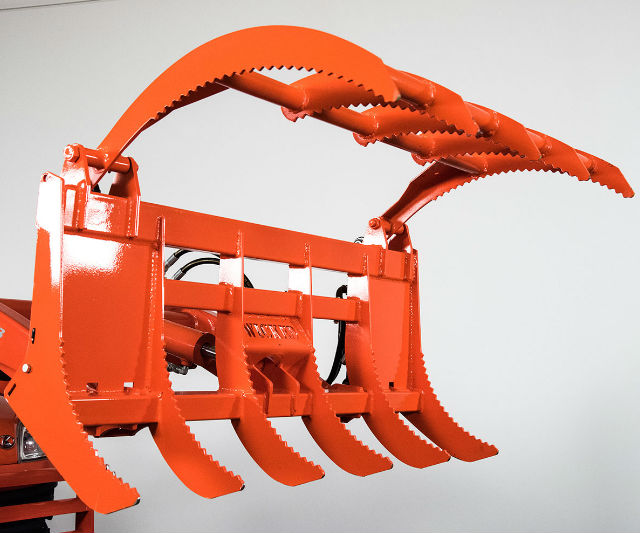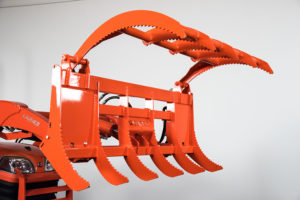 For all those Kubota BX Tractor owners who would love to have a grapple attachment, you are in luck! Everything Attachments has just what you are looking for a brand new Wicked Root Rake Grapple designed perfectly for Kubota BX Tractors! It's the ultimate lightweight grapple that is ultra light at 150 pounds yet super strong frame, crafted out of AR400 steel allowing for high durability and build to last.
The Kubota Wicked root rake grapple fits the the Kubota BX pin configuration for LA203, LA210, LA240, LA243, just to name a few. The grapple teeth or tines are precision cut with a high powered laser out of AR400 steel and gives it that extra gripping power. The tines are spaced at 9 1/4″ with the frame being 40″ wide and the lid opens up to 30″. The hydraulic cylinders are 2″ bore x 4″ stroke. The lid hinges are greasable to help the longevity and also included are the folding stands that allows for easy hookup and storage. The stands are neatly hidden and tucked away behind the end tines and use a folding mechanism to deploy them.  This keeps them out of the way while the grapple is in use to prevent them from being damaged.
Order Today at Click Here
Universal Quick Hitch and John Deere Hitch coming in a 54″ wide version soon!
Share