---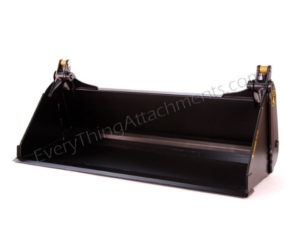 Construction Attachments Severe XTreme duty 4-in-1 bucket is absolutely the most comprehensive line of 4 in 1 buckets for skid steers & track machines available. Not all four in one buckets are used for the same jobs and that is why one size or one style does not fit all.
Save It


❤

15 saves
View Price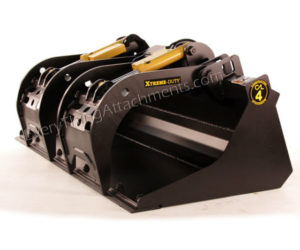 Grapple Bucket combo! If you happen to be undecided on which to get a grapple or a bucket, the XTreme Duty Grapple Bucket also known as a scrap grapple might just be what you need. A solid bottom bucket that uses a universal skid steer quick attach.
Save It


❤

9 saves
View Price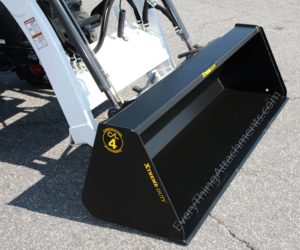 Construction Attachments Compact Tractor General Purpose Bucket. Built with the same steel as the big boys, yet offers smaller sizes to decrease weight and keep your usable lift capacity, and increase maneuverability with a compact tractor.
Save It


❤

1 saves
View Price