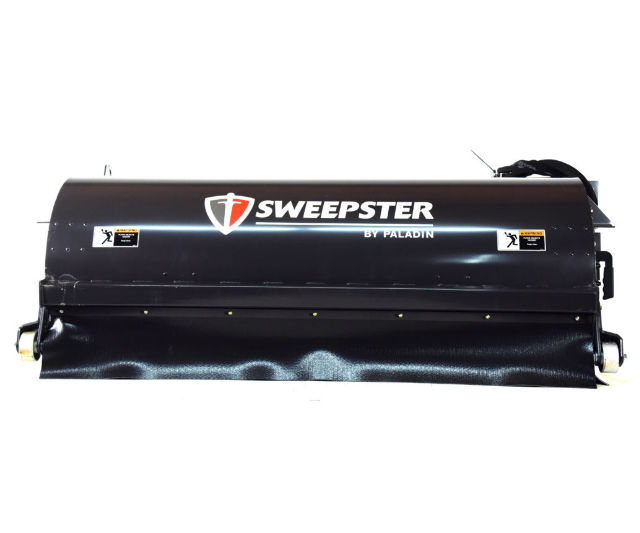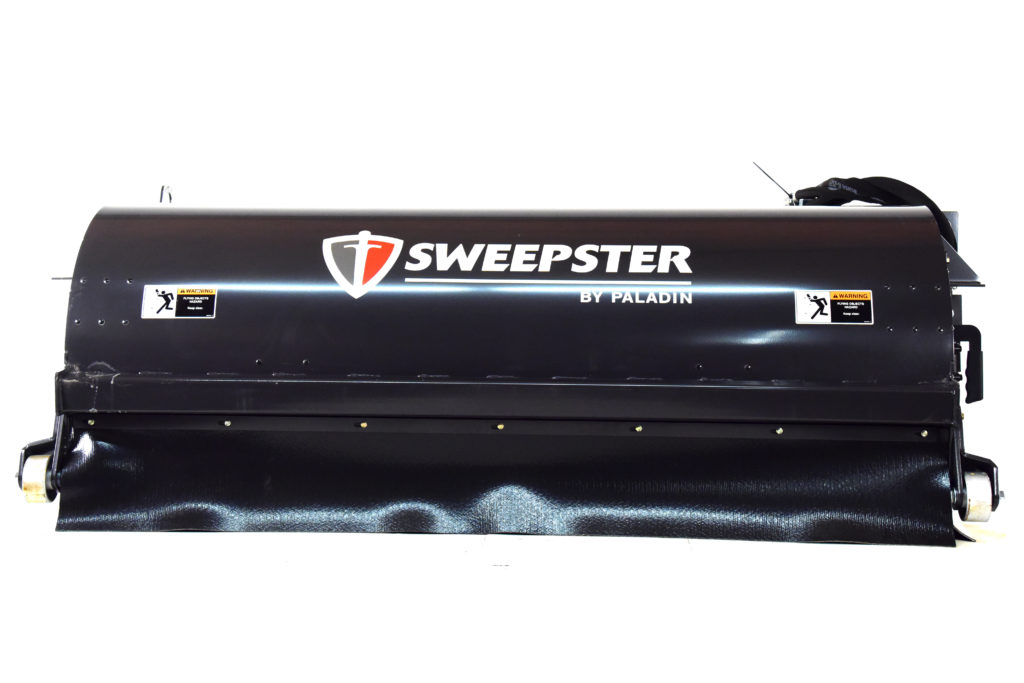 Skid Steer Sweepster Hopper Broom
Paladin has a brand new Skid Steer Sweepster, The Heavy Duty SB Hopper Broom and this thing is massive. Being that it's a hopper you don't need a bucket like a lot of the skid steer sweepers on the market. This is an all in one Hopper with a bi-directional broom that can sweep forward to pick up dirt and reverses to sweep in tight areas. They removed the front caster wheel that you see on a lot of sweepers which will allow you to get in closer to some tight areas and to walls.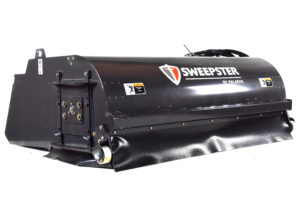 Mounts to skid steer quick attach and Paladin used the only waterless dust mitigation system which is patented. Features a replaceable bolt-on cutting edge on the bucket, and optional sprinkler kit with or with out 25-gallon tank. Also optional gutter brush kit with poly or wire brush.  The direct-drive bush motor eliminates chains and sprockets nor will you need chains to dump.
Detailed Video Explaining Features of the Sweepster Hopper
Skid Steer Sweepster Hopper Image Gallery
Share