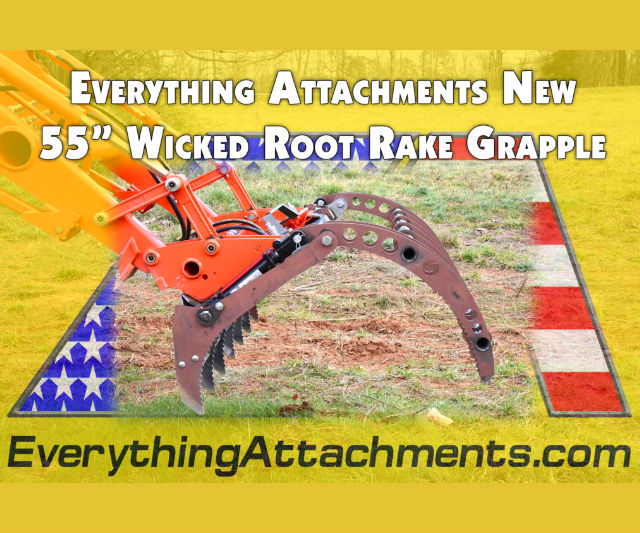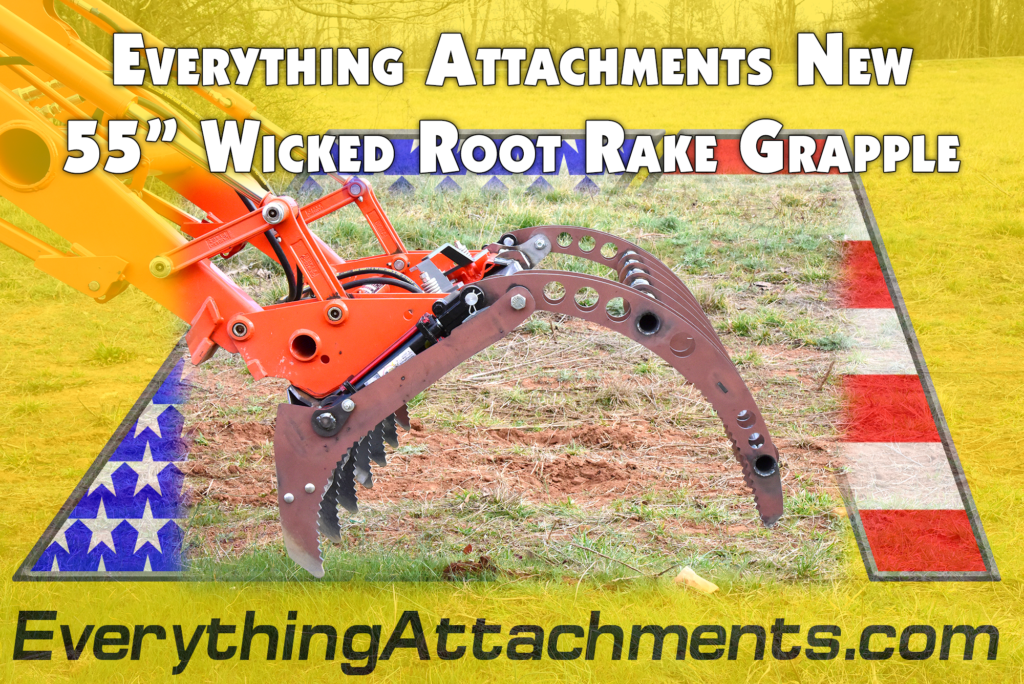 New 55 Inch Wicked Root Rake Grapple by Everything Attachments!
I know it's not painted but you need to check out the video of this thing. It's a bit long but it will show you exactly what this thing can do! Ted was using it on a larger sized tractor than what they have rated it for but that was to prove a point. Point Made! He moved brush, logs, pulled down some branches and vines, even picked up some trees with this awesome root grapple. Don't let the weight fool you because it only weights a tad over 200 pounds but it's by far the best strength to weight ratio grapple in the industry!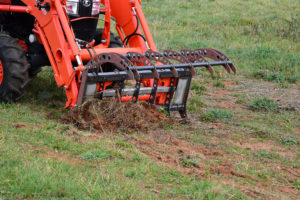 This grapple has a new feature that you won't see on many if any other grapples and that's the removable depth gauge runners that you can bolt-on! These runners help strengthen the tines while allowing smaller tractors to easily run the tines through the ground to remove roots and vines without going to deep  in the ground. Each tine has laser cut AR400 serrated teeth for extra gripping and ripping force. As you can see in the video this grapple has an impressive clamping force thanks impart to the large bore hydraulic cylinders.
A few other things to note about this grapple is that the tines have 9″ spacing, the 51″ wide lid opens up to a full 36 inches. Two inch bore x 5″ stroke cylinder pins for longevity.
Universal Quick Attach, Skid Steer Quick Attach, John Deere Quick Attach, and some other pin on loader mounts available with this grapple.
How To Use the New Everything Attachments 55″ Wicked Grapple Rake
55 Inch Wicked Root Rake Grapple Image Gallery
Share